BORROW. WEAR. REPEAT.
Rent fine jewelry for any occasion or for daily wear.
HOW IT WORKS
Choose from a variety of designer jewellery styles. Find matching luxury jewellery to any of your outfits. Turn heads at any special event.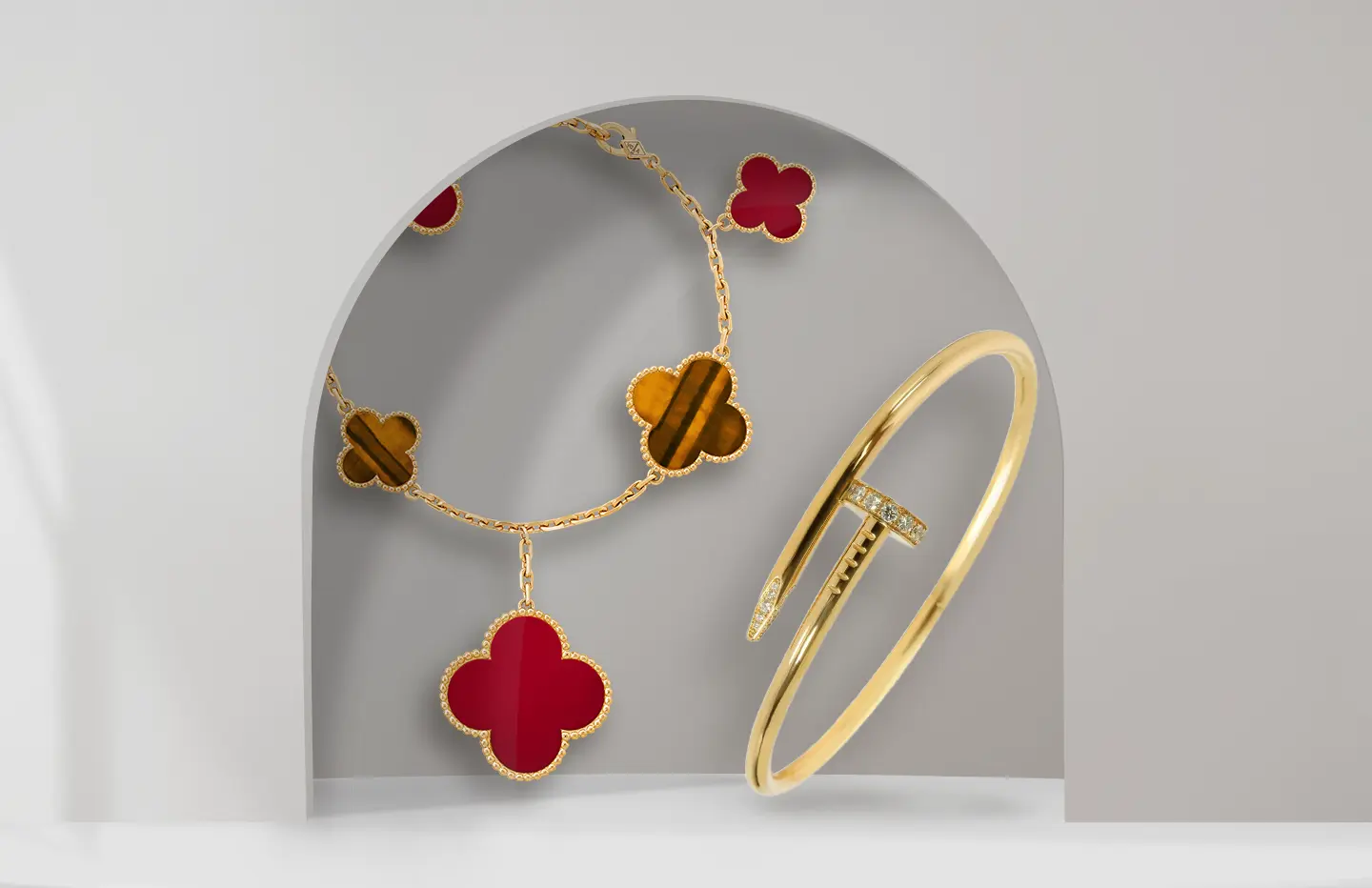 RENT BY THE DAY
Do you need jewelry for a special occasion? Glam up your outfit with designer fine jewelry.
Rent up to 3 pieces for 1 week - No commitment. (And your first piece on us!)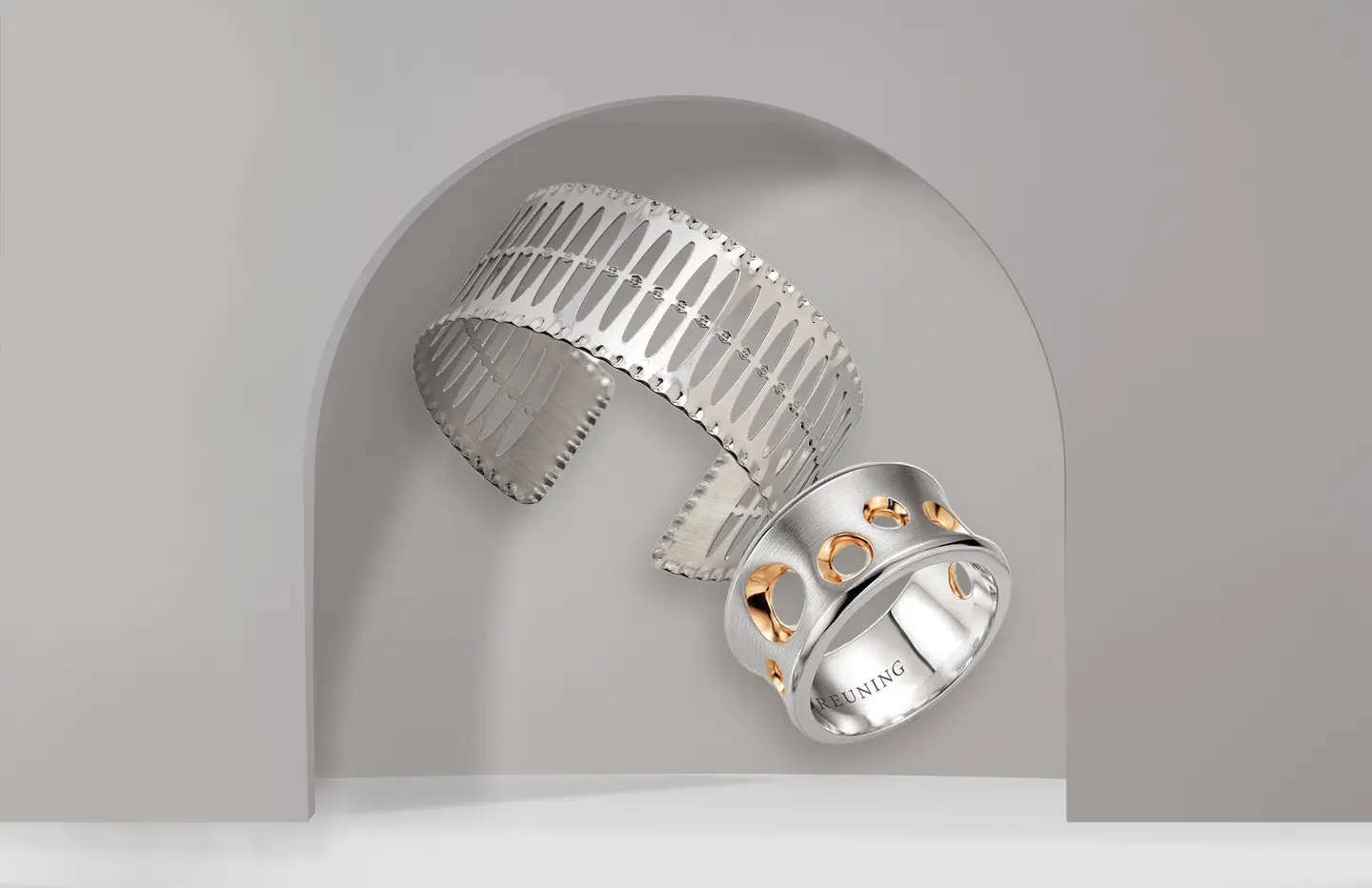 SUBSCRIPTION BOX
Fine jewelry for daily wear, yours for a month. Try different styles and experiment with new trends.
3 pieces of jewelry every month means you never get bored!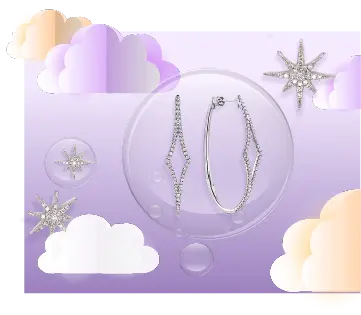 Perfect bracelet to dress up my casual black dress for an evening out with the girls from work. Very playful, must admit I was having a good time flapping the tassles around with a cocktail in my hand.
I can't believe how seamless and easy it was to rent jewelry! I wanted to make a statement without going over the top, so I picked a beautiful deep blue lapis necklace to go with my blue dress. As my husband nicely put it, I looked "exquisite". The rental price is ridiculously low, I can't even buy fake jewelry for the same money. Definitely worth it!
Came across Trejours when I was looking for "something borrowed" for my destination wedding. I picked the most beautiful pair of Art Deco style design diamond earrings. The earrings were not heavy at all as I had worried, and I absolutely loved them!
WORLD OF TREJOURS
Trejours is created with you in mind.

You can make any moment in your life feel special by borrowing fine designer jewelry. At Trejours, you get the best of both worlds – sustainability and luxury. Discover new jewelry styles from our constantly updated fine jewelry rental vault, and try out new luxury trends in a savvy new way.
What's Hot In Fine Jewelry
FAQs About Borrowing Jewelry
SHARING IS CARING
REFER A FRIEND
If you've tried us already, and love the fun of borrowing jewelry, spread the good news to your friends. They'll love you, we'll love you, and you'll get $50 of rental credit.
Did you ever dream of wearing fine jewelry from top designer names such as Cartier, Van Cleef and Arpels, and Tiffany & Co.?
Now your dreams can become reality with Trejours. Trejours offers a variety of fine designer jewelry for rent, including diamond earrings, diamond necklaces, and diamond rings. Get your favorite designer jewelry pieces at a fraction of the buying price, so that you can experience fine jewelry without breaking the bank. With our affordable prices, it's never been easier to look glamorous and stylish with high-end designer jewelry! Learn more on how to borrow fine jewelry from Trejours. Check out Trejours FAQ.
All Rights Reserved 2023 Trejours